Many of us are on edge because of coronavirus and the ongoing uncertainty and disruption to our daily lives. In our practice, we have seen that many parents are having a harder time dealing with the stress associated with COVID-19 than their children. On the flip side, kids that are experiencing anxiety may inadvertently be absorbing it from their worried parents.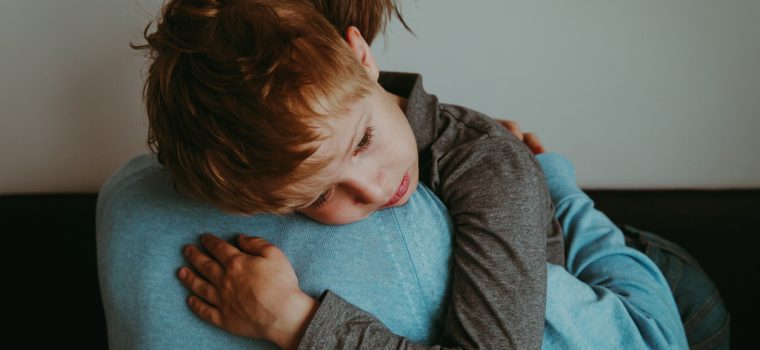 Here are some signs to look for to know if you or those you love are experiencing high levels of anxiety.
Anxiety in Adults
Anxiety often encompasses worry that is experienced to an intense, extreme degree. These worries can extend to any aspect of life, from physical health and career concerns to family dynamics and social situations, and interfere with daily activities. An individual's worry and dread is often drastically out of proportion to the actual threat he or she is experiencing. Anxiety sufferers may also irrationally believe that the worst-case scenario is unavoidable.
Adults facing anxiety may feel on edge, restless and irritable. They can experience difficulty concentrating or controlling their emotions. Physical symptoms of the condition can also include fatigue, difficulty sleeping, increased heart rate, headaches, nausea, trembling and muscle tension.
Anxiety in Children
When kids are feeling anxious, it may not always be obvious to parents. Children can have a variety of different expressions of anxiety. Anxiety could look like:
Crying or becoming upset when separated from parents or caregivers.
Seeking frequent reassurance that something bad won't happen.
Physical symptoms like headaches and stomachaches.
Moodiness and irritability.
Tantrums or meltdowns.
Trouble sleeping.
Coping With Anxiety
For parents, dealing with anxiety can be the most effective way to help their children to feel secure. If you or your children are experiencing anxiety that interferes with your daily activities, learning how to deal with it in a healthy way can help your whole family to be more resilient, both in the present and when the pandemic is over.
A therapist at Sound Mind Therapy can help you take steps to challenge your thinking and mitigate anxiety and fear. We also offer family therapy for parents and children. To make an in-person or virtual appointment, call (314) 499-9144 or complete our online request form. We serve residents of St. Louis, Maryland Heights, Town and Country and surrounding suburbs.