Couples Counseling From The Heart
A healthy relationship with your partner is one of the greatest gifts you can give. It's also one of the best gifts you can give yourself – research continually proves that your romantic relationship influences your overall happiness more than any other factor. At Sound Mind Therapy, we educate couples on the skills and communication techniques necessary to forge positive, life-enriching relationships.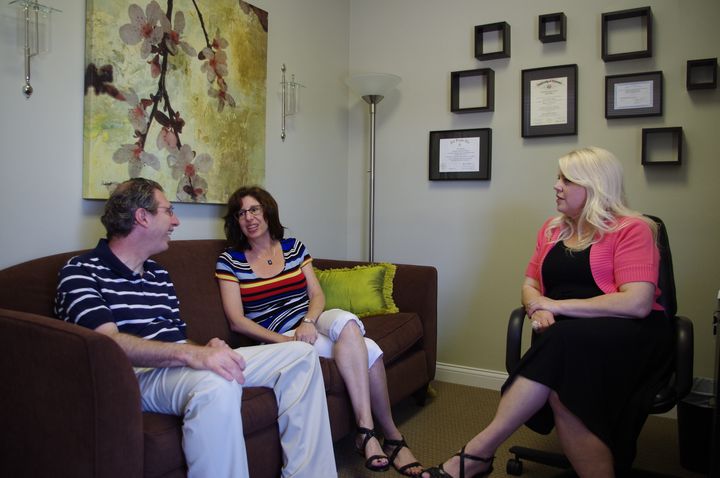 Couples counseling
Couples counseling is a process through which a couple (who may be engaged, dating, married, partnered—or sometimes even parent and child or other pairings) works with a trained therapist to identify specific areas of conflict and/or aspects of their relationship they would like to change, and then develops a plan of action to improve each individual's satisfaction and contentment.
Working with a therapist in a safe and confidential setting enables couples to explore how their individual backgrounds, beliefs, thoughts, and behaviors may be impacting their relationship in both positive and negative ways. The therapist may assist the couple with addressing any immediate and pressing problems, as well as developing strategies for protecting and enhancing the long-term health and happiness of their relationship.
Enhancing Love with Imago Relationship Therapy
At some point in most marriages, conflict and anger replace our initial "romantic" feelings of love and peace. What initially attracted you to your partner begins to grate on you. The power struggles begin. Fighting replaces communicating and connecting.
Guess what? That's actually supposed to happen! You are going to learn that conflict in a relationship is actually a good thing – in fact, it's all about growing and coming closer when channeled correctly.
Imago Relationship Therapy was created by Dr. Harville Hendrix, author of the best-selling "Getting the Love You Want: A Guide For Couples." This therapy method focuses on turning conflicts into opportunities for healing and growth, and connecting more deeply and lovingly with your intimate partner.
How to Know If Imago Therapy Is for You
As a Certified Imago Relationship Therapist, Evonne Weinhaus uses an approach to relationship counseling that teaches the skills needed to effectively reverse or prevent divorce. Even if your relationship is healthy, Imago Therapy can help you learn more about yourself, your partner and how to enhance your relationship.
You will know this kind of counseling is for you if:
You are beginning a relationship you want to keep.
You want to enrich an already satisfying relationship.
You want to resolve long-standing conflicts with your partner.
You are not sure you want to stay in an existing relationship.
You are tired of getting into relationships that end in disappointment.
We are confident that no matter how bleak your relationship may look, you can grow to become more loving and compassionate toward one another.
Make an Appointment Today
The therapists and staff of Sound Mind Therapy are available for same-day and scheduled appointments. To schedule an appointment for couples counseling in Creve Coeur, MO, and surrounding areas, we invite you to call Sound Mind Therapy at (314) 499-9144 or complete our online appointment request form. You can also learn more about our therapists.