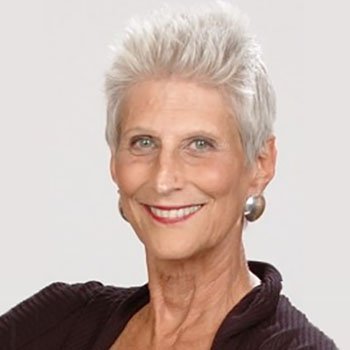 Schedule an Appointment with Evonne Weinhaus
Evonne Weinhaus, M.S., LCSW, LPC, M.A.T.
Passionate about transforming people's lives, Evonne helps her clients develop conscious, intimate and committed relationships, and be able to move forward as they acquire new direction for their goals, dreams and actions.
Evonne Weinhaus, LPC, LCSW, is passionate about transforming people's lives. Her gifts of insightful clarity, compassionate truth-telling and inspiring action have touched thousands of lives.Evonne believes there is a common culprit lurking behind all relationship problems. Do you know what that culprit is? Power struggles! What fuels power struggles? Fear. So often what someone says or does in the name of love is not love. It is fear disguised as love. Evonne sees this play out with parents and their offspring, with couples, and with The Self. She actually believes power struggles are supposed to happen. Evonne says power struggles, whether silent or clamoring for attention, can be the impetus for true transformation. Her promise is to help you develop conscious, intimate and committed relationships, be able to move forward, and blaze a new direction with your goals, dreams, and actions flowing together.
Evonne Weinhaus, LCSW, LPC is a certified Imago couple's therapist, award-winning author and has been in private practice for more than 25 years. She started her writing career co-authoring two books for parents. Stop Struggling with Your Child (Harper-Collins) co-authored with Karen Friedman won Child magazine's award for Excellence in Family Issues. Along with their other book, Stop Struggling with Your Teen (Viking Penguin), they have sold more than a quarter million copies worldwide. Evonne's expertise and humor-filled style have landed her numerous guest spots on Oprah, Today Show and Good Morning America. She has also been featured in Working Mother, Woman's Day, Family Circle, McCall's and New York Times Syndicate as well as major city newspapers across the country. Inspired by her own fear-packed journey plus working with her clients led her to develop the successful and powerful "Hide and Seek" process that is featured in A New Fearless You.
Her life changing experience as a brain tumor survivor brought a new dimension to her work. As a result, she co-authored her newest book A New Fearless You – Freedom from Hide and Seek and Other Games Grown-Ups Play. Not everyone can say they literally got a knock on their head to expand their way of thinking. Evonne did. After she had a benign brain tumor removed, she had the opportunity of a lifetime – to start anew. Evonne believes in transformation. She has experienced it herself and helped others. She has a keen ability to deeply listen to you, help you make connections about what you are experiencing in your life and champion your continued growth.
Evonne earned her B.A. at Washington University, M.A.T. at Webster University and M.A. in Counseling Psychology from the Alfred Adler Institute in Chicago and is a member of North American Society of Adlerian Psychologists.
Evonne Weinhaus' fees per 50-minute session:
Individual Counseling – $125
Couples Counseling – $150
Family Counseling – $200