Family Counseling From The Heart
Sometimes life is amazing, and other times really hard. There are moments of grief and loss, when things just don't go the way we thought they would. There are times when as much as family members love each other, they struggle to communicate effectively. These moments can be confusing and frustrating for anyone.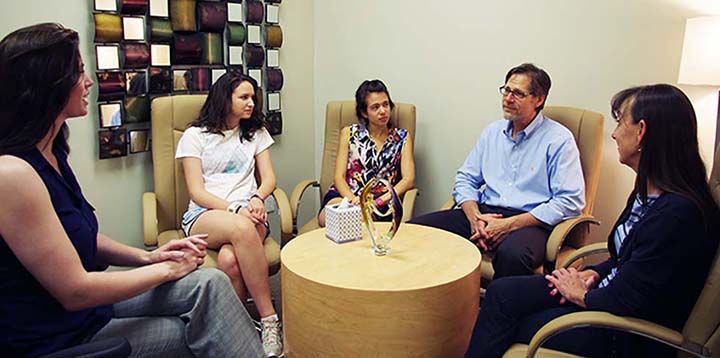 At Sound Mind Therapy, we understand moments like these. We believe painful events and family challenges can be an awakening of transformation, unveiling opportunities that can lead to true purpose, contentment and happiness.
Building Bridges
Family counseling is a process through which clients work with a Master's-level trained therapist as a group to identify specific areas of conflict within the family and aspects of the family dynamic they would like to change.
When working with a therapist in a safe and confidential setting, family members are able to learn to communicate effectively, honestly and respectfully with one another. Some of the benefits of our family counseling and therapy include:
Improved communication
Breaking free from unproductive habits
Resolution of issues that cause conflict
Reduced stress and anxiety
Assistance with family building
Emotional freedom
The overall goal of family counseling is to create an action plan that aligns with your collective goals and the long-term health of the family relationship.
Make an Appointment Today
To schedule an appointment for family therapy in St. Louis, MO, we invite you to call Sound Mind Therapy at (314) 499-9144 or complete our online appointment request form. You can also learn more about our therapists. We accept same-day appointments as our schedules permit.