All families experience challenging times, and often parents, siblings and even grandparents, aunts and uncles are able to help. Yet there are other times when the problems within the family last for months and even years. If you have begun to notice any of the following signs, your family might benefit from professional family therapy.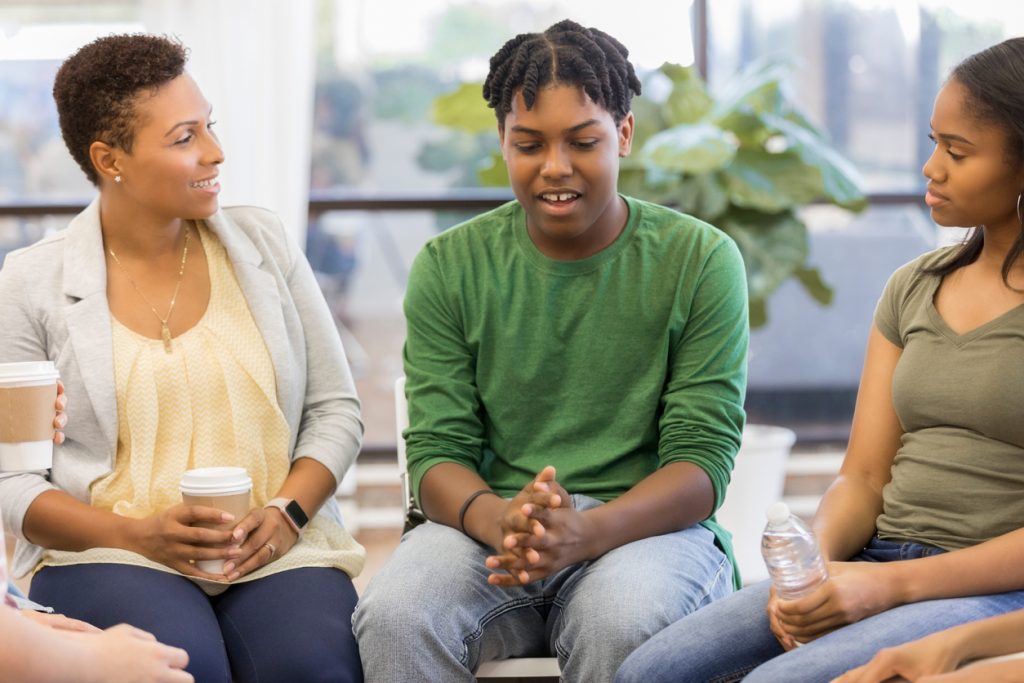 When to Ask for Help
Family therapy is different than individual therapy or counseling. Generally, a therapist will meet with multiple family members at once to identify specific areas of conflict within the family and aspects of the family dynamic they would like to change. How do you know when it's time to schedule family counseling? Every family is different, but here are a few warning signs:
Lack of communication. If no one talks when the family is together (at the dinner table, for example), this is a sign of a communication problem. Family therapy can help break through some of the communication barriers causing a disconnect in your relationships.
Family trauma. If your family has experienced a significant trauma, such as a death in the family, substance abuse or divorce, family therapy can be helpful to cope with the tragedy and adjust to the new reality.
A disengaged family member. It's normal for teenagers to be moody and private at times, and for parents to need alone time. But if you have a family member who is not socializing and has withdrawn from family life, this is a sign of distress.
Extreme emotions. Are one or more family members showing extreme emotional reactions such as excessive anger, fear, sadness or ​depression?
Mental health issues. When one family member has an undiagnosed mental health issue – particularly a parent – it can put a family in turmoil. Individual and family counseling can lead to a healing diagnosis.
Innovative Counseling From the Heart
Deciding to turn to a professional therapist for help dealing with family problems may seem like a big step, but Sound Mind Therapy makes it easy and comfortable with our innovative counseling from the heart. We support, educate and empower you to see life's challenges from a different perspective. Take the first step and call us today at (314) 499-9144 or complete our online appointment request form. We offer both in-person and virtual appointments to residents of St. Charles, Creve Coeur and many other St. Louis suburbs.