Innovative Counseling Services In St. Louis, Mo
Wouldn't it be wonderful if getting rid of your life's problems were as easy as deleting messages in your phone? Unfortunately, that is not always the case. The good news is, seeking professional help from trained St. Louis therapists is a great first step towards dealing with, silencing and hopefully resolving the problems that come your way.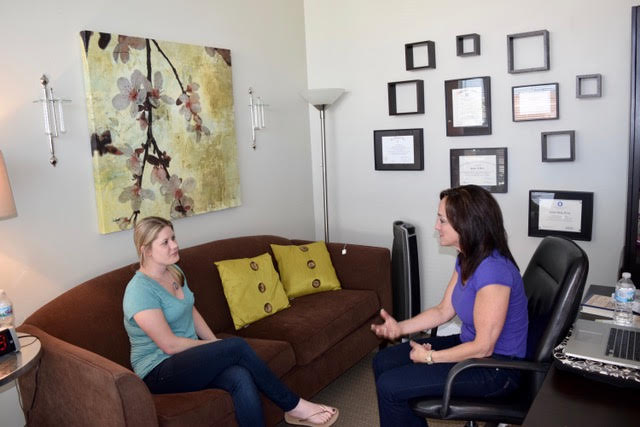 You may just be starting to think about counseling services, or maybe you've been thinking for some time and you're ready to get started. It's normal to feel anxiety, shame and fear when thinking about starting therapy. This is because all problems, including depression, anxiety and trauma, try to hinder you from seeking help because they don't want to lose their control over your life. At Sound Mind Therapy, we can help you start standing up to your problems. We believe that with proper guidance, you can have the tools to take back and KEEP that control.
Special Areas We Focus On
Depression is one of the most common mental and emotional conditions in the United States. In 2014 alone, approximately 15.7 million adults aged 18 and above had experienced at least one major depressive episode in the last year, which represented 6.7% of all American adults. Depression is almost always the thing that triggers a wide variety of life problems. To address this condition, we put important focus on the following services:
Individual Counseling – We'll sit with you to discuss the issues and help you see the bigger picture of your life experiences. We know that availability is important, and we're here for you literally to help you get through life's toughest situations.
Couples/Family Counseling – If you need family therapy and counseling, we can help. Everything in your life begins with your family, we know that. We're here to help you deal with any problems involving your loved ones.
Children/Teen Counseling – You can also turn to us if you feel your kids need a child therapist. We'll have one-one sessions in a non-judgmental, safe, and unbiased environment where they can address any issue they're experiencing.
Talk to Our Therapists Today
You deserve someone who can listen to your problems and help find your way back to peace and serenity. Allow us to walk with you on this journey. If you're ready to talk to an expert counselor today, you can call Sound Mind Therapy at (314) 499-9144 and we'll be ready to assist you. Our office is located in Creve Coeur and we serve patients throughout greater St. Louis, MO.