Counseling Services In Creve Coeur, Mo
Life's challenges can be very tough for some people — to the point that they sometimes get derailed and lose their direction in life. At Sound Mind Therapy, we believe in helping you attain the wellness and balance you seek.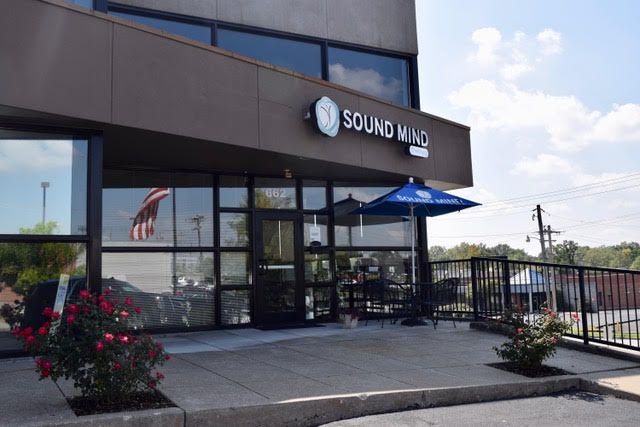 We serve many different types of clients in Creve Coeur — all of whom are searching for counseling and therapy from people they can truly trust. We practice innovative counseling that comes from the heart, to gain a deeper understanding of how our clients really feel and what they are going through.
Not Your Usual Therapy
Here at Sound Mind Therapy, clients can expect a different kind of counseling founded on three key factors: support, education and empowerment. By providing clients with direct access to therapists and counselors (whether walk-in clients or those who've pre-scheduled their appointments), we extend our support the moment you step into our office at Sound Mind Therapy.
We help our clients by educating them on their choices and making them realize that they have the power to control their own thoughts — and that they can choose to respond to life's challenges in different ways. We practice collaboration with our clients by providing them with sessions notes to serve as a guide in improving their self-awareness and fostering accountability. Through these, trust and respect are developed.
We empower our clients by making them realize that they are capable of competently leading their own lives. We help free them from the shackles of the past and make them see the bigger picture that leads to a brighter future.
A Name You Can Trust
All of our counseling sessions are conducted by trained therapists and counselors who have many years of experience helping people through some of life's toughest situations. We approach every client with trust and professionalism and make them realize that seeking help through counseling is normal. At Sound Mind Therapy, we eliminate the stigma that tends to come at the mere mention of the word "therapy."
Connect With Us Today!
If you are searching for one-on-one, marriage or family counseling, give Sound Mind Therapy a call at (314) 499-9144 and schedule an appointment today. Our office is located in Creve Coeur, MO.