Mindy Tockman
Mindy believes all people have an inner healing intelligence that can be harnessed and utilized to cultivate a healthy and fruitful life. As a therapist, she creates a safe container for her clients to access their inner wisdom and remove barriers to self-growth. She works with her clients to identify appropriate counseling goals that cultivate the strengths already sourced within them.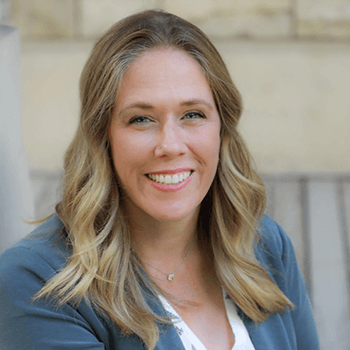 She strives to make her office a safe and welcoming space for all people where no topic is off the table.
Mindy has experience working with abused and neglected youth. While doing this work, she was inspired by the ability of the human spirit to overcome unimaginable horrors. She values diversity in her personal and professional life and enjoys working with people from all cultures, religions, gender expressions, and sexual orientations.
As part of her trauma-informed approach, she has completed phase one training in Brainspotting, a neurobiological approach to healing trauma. In addition to her counseling education, Mindy holds a master's degree in Organizational Development and Leadership. Her experience working in leadership development makes her well suited to support high-functioning professionals looking to cultivate fulfillment in their personal and professional lives.
Mindy's fees per 50-minute session:
$125 individual 1 hour (first session 90 minutes $187.50)
$225 couple (90 minute sessions)
Register as a new client