"It's the most wonderful time of the year…" we hear again and again during the weeks between Thanksgiving and New Year's. The fact is that for some, the holidays can be the most difficult time of the year. Many people – women especially – feel stressed and overwhelmed by all that they believe they must do to make the holiday season "magical" for those around them. As a result, family time can be anything but wonderful.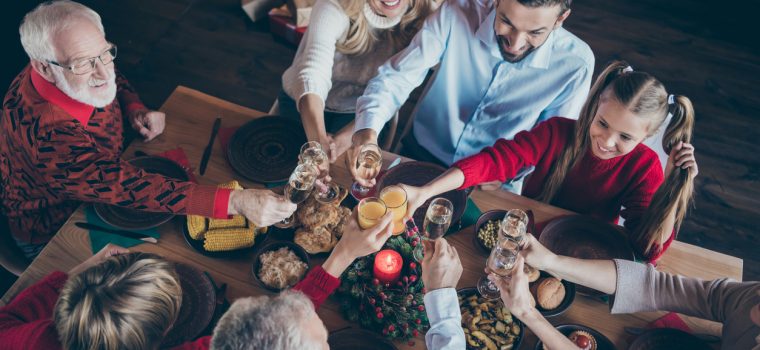 At Sound Mind Therapy, our therapists specialize in Cognitive Behavioral Therapy (CBT), a popular therapy that emphasizes the need to identify, challenge and change how you view a stressful situation. CBT techniques can help you alter unhelpful and negative thoughts, decrease stress and improve your emotional state. Here are some CBT techniques to help you face holiday mental health challenges head-on.
The straightforward approach. Replace a recurring negative thought with a more realistic and positive thought. Example: "I hate my family." Instead, focus on one or two positive aspects of your family and repeat them when negative thoughts arise, such as "I appreciate that my family gets together during the holidays" or "My family is full of interesting personalities."
The survey method. Ask a few friends questions to find out if your thoughts and attitudes are rational. Example: "Do you feel stressed around the holidays?" You might be surprised to find that you are not definitely alone in your struggles.
The semantic method. Swap emotionally charged language for language that is less dramatic and emotionally loaded. Example: "I should buy every coworker a gift." Should statements make you feel guilty about your behavior. Instead, tell yourself, "It would be nice if I bought every coworker a gift." This statement relieves you of the guilt and emotion that you feel.
Remember, you are not alone if the holidays are difficult for you. Try to change your negative thoughts using these CBT techniques and you might be surprised by how much better you feel!
Find Support at Sound Mind Therapy
The therapists of Sound Mind Therapy are here to help you see life's challenges from a different perspective. To learn more about CBT techniques, schedule an appointment for individual counseling by calling (314) 499-9144 or completing our online appointment request form. We currently offer both in-person and virtual appointments.