With the spread of COVID-19 cancelling social activities well into the new year, what are you doing with your free time? Are you tackling that long-neglected junk drawer or reading that novel that has been gathering dust on the shelf for years? If not, you're not alone.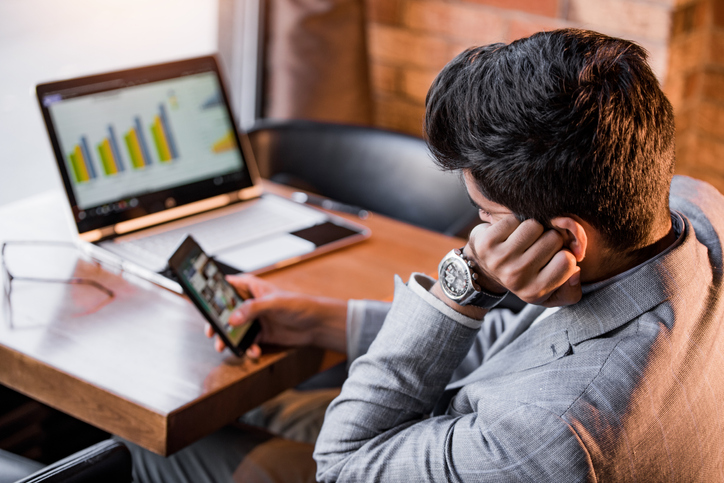 4 Common Time Drains
Even though the majority of people are spending less time involved in social, work- and school-related activities due to the pandemic, the irony is that some of us may actually be wasting more time. During challenging times, it's easy to become stuck in your worry. You might engage in time-wasting behaviors to try to relieve pandemic-related stress, such as excessive use of social media, video games and online gambling.
A second factor that hijacks our time is the disruption of our normal routine. When you're used to arriving at work at the same time each day, grabbing a cup of coffee and meeting with coworkers, this routine adds structure to your life. At home, it can be more difficult to find a rhythm and your productivity can suffer.
A third major time drain is excessive news consumption. While it is important to have accurate and updated health information, spending hours per day monitoring the pandemic can fuel unnecessary worry and anxiety.
Lastly, if you struggle with anxiety and depression, these feelings have a tendency to spike during times of crisis, decreasing your productivity by affecting sleep, motivation, energy and concentration.
The Importance of Routine
While it's human nature to be less productive in the face of unpredictability and stress, that doesn't mean you can't work to reduce your anxiety and accomplish your goals during this time. To address anxiety, structure is very important. Try to keep your normal pre-pandemic routine as much as possible: eat well, exercise regularly, stay connected to family and friends, limit media consumption and avoid excessive use of addictive substances or activities.
Find Support at Sound Mind Therapy
If you are finding yourself stuck in patterns of worry, reach out to Sound Mind Therapy for innovative counseling from the heart. We offer a variety of counseling services to help you mitigate anxiety and fear. Reach out to us by calling (314) 499-9144 or complete our online request form to schedule an appointment. We offer convenient virtual appointments too!