Starting school in a new grade is usually nerve-wracking, even for teens. Older kids must cope with increased academic pressure while also adjusting to major social changes. However, there is much that parents can do to help a teenager settle into a new school environment, no matter their grade level.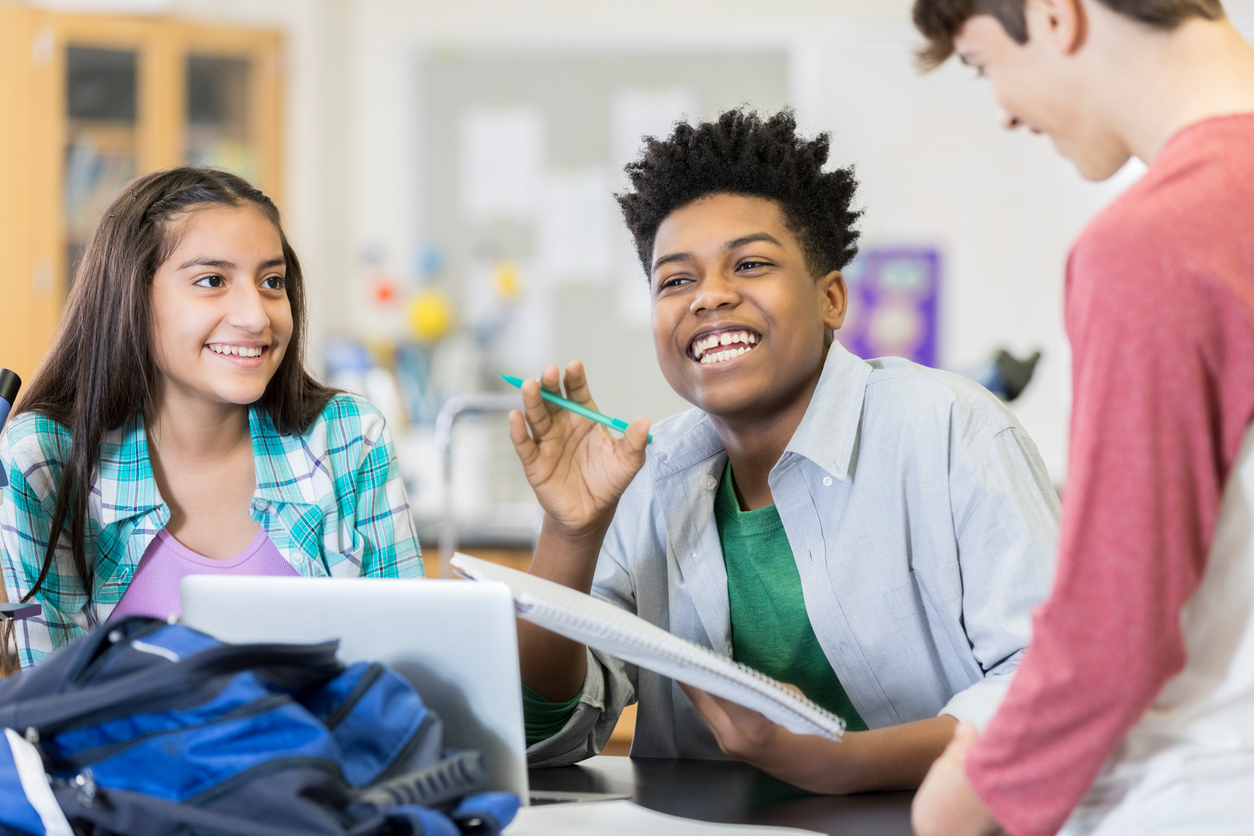 Keep open communication. Talk to your child about their fears and what you can do to help them adjust to their new surroundings and circumstances. By keeping open communication through the process, you will know whether they are struggling with the transition or adjusting well.
Maintain a similar routine. Consistency at home can do wonders for a teen who is nervous about a starting the new year. If your child had a special morning routine last year, try to keep the same routine. A sense of security will help them cope with the uncertainty.
Tour the school. To help your teen feel more confident, alleviate the fear by arranging a tour of the school before the first day. Also make sure your child understands transportation arrangements to and from school.
Be positive. Let your child know you believe in them and reassure them that they are going to do well this year. Be patient as they get used to the new schedule, especially during the first few weeks of the transition.
Signs Your Child Is Struggling
Some children find it more difficult in adapting to the new year. Look out for these signs that your child is experiencing an unusual amount of stress:
They refuse to go to school.
They act out when it's time to go to school or when you discuss school.
You notice changes in eating and/or sleeping habits.
You notice changes in social behavior, such as withdrawal from activities they previously enjoyed.
If your child displays any of these signs, understand they may need more time to adjust. Continue to communicate and provide the support they need. If transitioning has been especially challenging for your child, a therapist can help them manage their stress and other complicated feelings.
Get Help Coping With Transition
Sound Mind Therapy offers family and teen counseling services by licensed professional counselors. To make an appointment, call (314) 499-9144 or complete our online request form. From our office in Creve Coeur, we serve residents of Town and Country, Ladue and many other St. Louis suburbs.