Social media is currently rife with posts and memes debating the pros and cons of mask-wearing. Some argue that wearing a mask protects the health of our communities, while others counter that face mask requirements infringe on personal liberties. Wearing a mask has become a strange new litmus test for mutuality these days.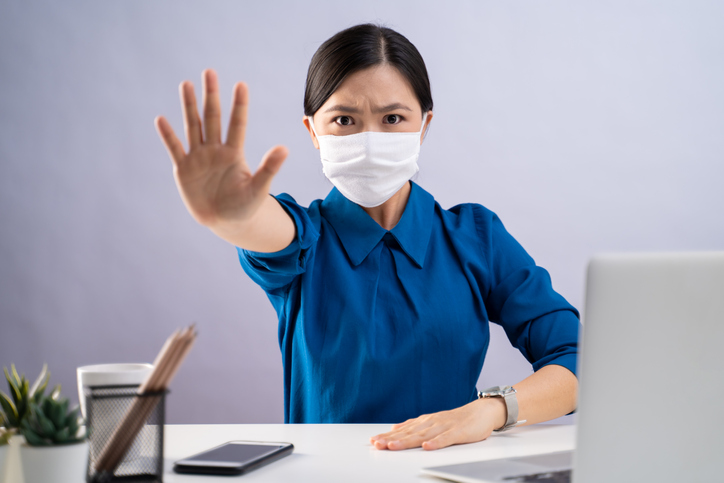 Whether they do or don't, many people feel judged. It might help to apply an important principle to the situation: the difference between acceptance and agreement.
It's OK to Not Agree
Whether you are an advocate for mask-wearing or not, demanding that others conform to your way will only end in more anger and frustration. There is a big difference between acceptance and agreement: acceptance means "to receive information," whereas agreement means "to be in harmony or accordance in opinion."
The truth is it's entirely possible to form mutually respectful relationships with those around you without demanding absolute agreement on all issues. In fact, this is a common objective we work on in individual and couples counseling: the difference between acceptance and agreement. As in any relationship, it's crucial to learn to accept that other people have opinions that differ from yours; however, you don't have to agree with their opinion in order to get along.
In the end, it's mutually respectful diversity that makes us better as a society and provides us with individual opportunities for learning, growth and love.
See the Bigger Picture of Life's Challenges
Are you feeling frustrated or fearful due to current situations in your life? Let's talk! The therapists at Sound Mind Therapy are here to support and empower you to see life's challenges from a different perspective. To schedule an in-person or virtual appointment, call us at (314) 499-9144 or complete our online appointment request form. From our office in Creve Coeur, we serve residents of Ladue, Town and County, St. Charles and many other St. Louis suburbs.