Sound Mind Therapy is growing! This month, we are excited to welcome a new therapist to our practice, Madeline Senay.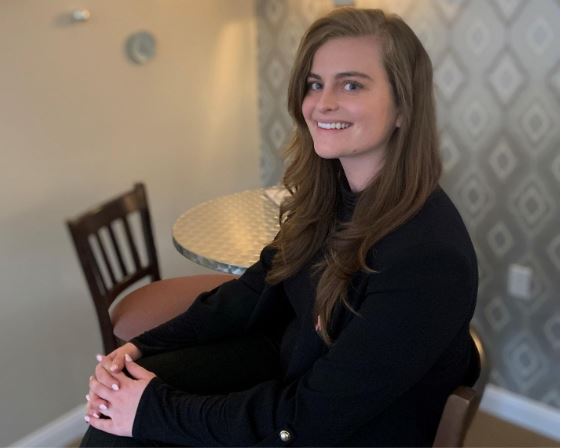 Madeline believes we can move from pain to peace with our unique set of inner strengths. She understands clients have the power to take control of their thoughts, words and actions, even during the darkest of times. Her approach encourages clients to create trust within themselves, in order to view the past with acceptance, kindness and curiosity. Madeline aims to enable her clients to feel comfortable to delve into sensitive topics and promote growth without feeling the old patterns of guilt and shame.
Education & Background
Madeline served as a Peace Corps Volunteer in Ukraine for 2½ years and worked with children and adolescents that had gone through significant trauma. As one can imagine, life as a volunteer was not always easy; personally, Madeline learned about resilience and hope during times of isolation and darkness. Her professional and personal experiences have given her excellent training in evidence-based strategies to promote Sound Mind Therapy's core values of Support, Education and Empowerment.
Madeline received her MSW in 2017 from the University of Michigan while working at the University Hospital's Inpatient Psychiatric Unit. This experience has given her expertise working in the field of mental health. She works with those experiencing trauma, anxiety, depression, phobias, low self-esteem, anger, OCD and many other everyday challenges. She has extensive experience and knowledge in using many evidence-based techniques such as CBT, TF-CBT, ACT and DBT.
"While searching for possible jobs, Sound Mind Therapy's mission and viewpoint really resonated with me," says Madeline. "My social work and therapeutic background comes from the medical model of mental health, as I worked on an inpatient psychiatric unit. Unfortunately, the medical model sometimes puts the diagnosis and symptoms before the actual person. This contradicts my own attitude toward mental health; I strive to empower clients. I truly believe that they have the power and inner knowing to overcome life's drawbacks. After reading more about Sound Mind Therapy and meeting my coworkers, I can confidently say that their perspective aligns with my own!
"From working in a psychiatric unit to working as a Peace Corps Volunteer, I have worked with people that have a diverse set of needs. If there is one thing that I have learned during my global experience, it is that no matter where we come from, who we are, what past we have, what future we want … we have the strength to take back control of our lives!"
Get Half Off Sessions With Madeline Through March!
If you've been thinking about seeking counseling services, now may be the time to take the initial step. Madeline is offering a 50% discount on your first two-hour session. Sessions must be scheduled by March 27th to receive this special offer. To schedule an appointment, call (314) 499-9144 or complete our online appointment request form. Sound Mind Therapy serves residents of Creve Coeur, Clayton, Town and Country and many other St. Louis suburbs.