Have you seen psychology terms pop up in your social media feed, or noticed friends discussing mental health topics online? Due to the ongoing pandemic, mental health issues are top-of-mind for many people, with the result that there is a lot of misinformation floating around online. These half-truths are known as "pop psychology."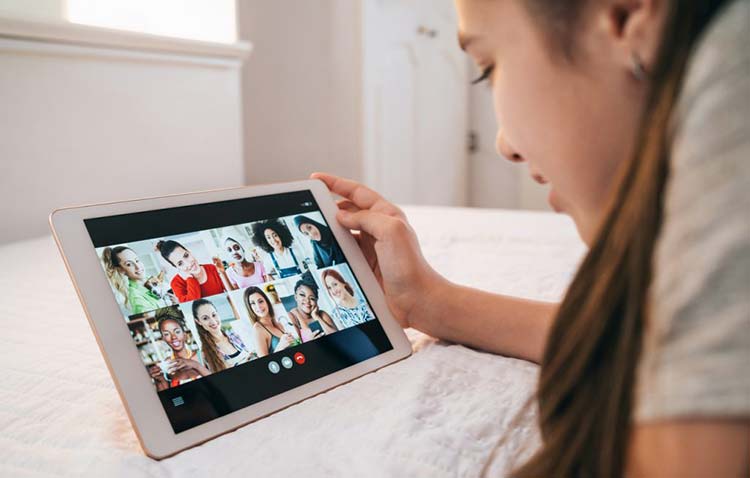 Pop psychology is often based on urban myths – ideas that have been repeated for so long and spread so far that the general public believes them. Unfortunately, the information may only be partially accurate (or totally false). Those psychology terms thrown around your Facebook feed or Tiktok videos are often not facts that have been scientifically proven; however, they have been accepted as such. Here are a few examples:
Gifted kid burnout disorder. The disorder kids who have participated in the gifted kid program "end up" with. It is defined by a need for perfectionism and a low threshold for failure or struggle.
Maladaptive daydreaming disorder. When you daydream so much, it reduces your productivity. This pop psychology term is trying to "diagnose" the very basic human phenomenon of daydreaming.
"Alters," an overused term used by teens to identify "multiple personalities."
How to Shake Pop Psychology
Sometimes it's hard to tell the difference between research-based psychological concepts and fake pop psychology. Here are some ways to stop these myths from negatively affecting your life.
Do your homework. When you read an article online or in a magazine, verify that it was written by a certified professional with expertise in the mental health field. If there is no source or the article was not written by someone reputable, take it with a grain of salt.
Be skeptical of studies. Not all studies are credible. If the statistics in a study are based on a very small sample of participants, they may not be reliable. Look for another study that includes a much larger pool of individuals.
Read a research-based book. There are countless pop psychology books out there, but there are also plenty of books based on decades of mental health research. Again, look for books written by proven experts in the field.
Take a course. There are many psychology courses that you can take, both in the classroom and online. Make sure that lessons are led by an educated professional and from an accredited institution.
Talk to a professional. If books and conversations with friends are not helping you to work through a difficult time, seek help from a professional therapist. Licensed therapists have professional training to help you through life's challenges.
Make an Appointment for Counseling Services With Sound Mind Therapy
Sound Mind Therapy can support, educate and empower you with strategies that help you live with a greater sense of purpose, passion and well-being. To schedule an in-person or virtual appointment for counseling services, call us at (314) 499-9144 or complete our online appointment request form. We serve residents of greater St. Louis, including Creve Coeur, Kirkwood, Webster Groves, Clayton and many other suburbs.