During our normal routines, most of us are so busy with jobs, school and outside activities that we don't spend extended periods of time with family members at home. But for millions of Americans, the COVID-19 epidemic has turned life upside down, forcing us to simultaneously juggle working at home with caretaking, school instruction and keeping a household going. Add to these challenges the stress of uncertain finances and worries about illness, and even the healthiest of family dynamics can be strained.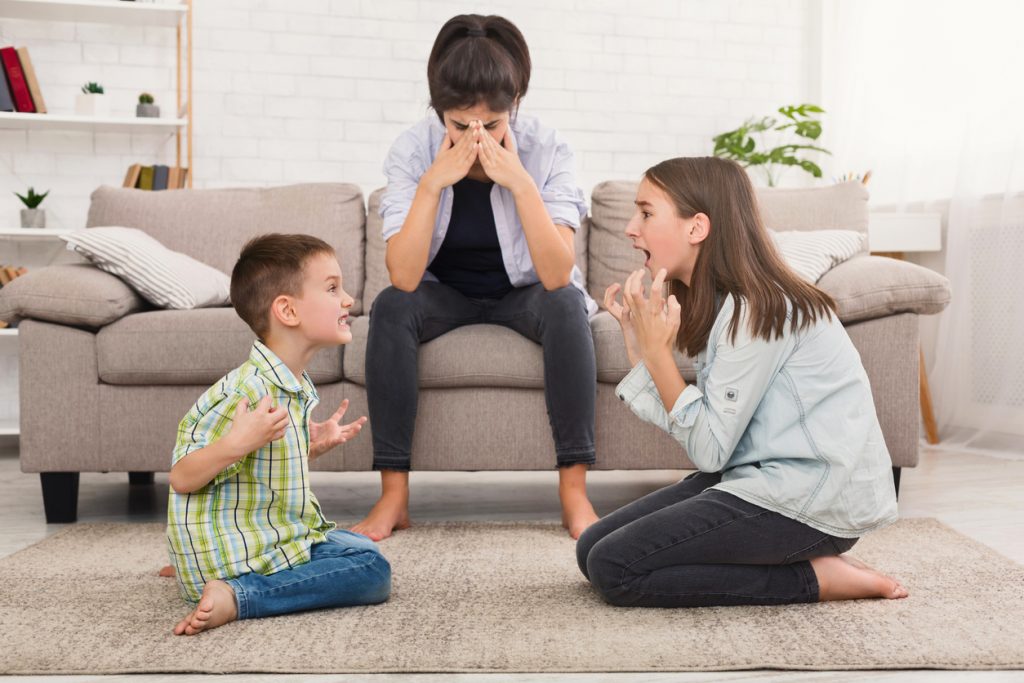 All of this endless time together – especially during a time of crisis – can be stressful, but it doesn't have to lead to fights and tears. In fact, meaningful relationships are crucial for our health and wellbeing, especially during times of deep uncertainty. Here are few tips to reduce conflict and keep the peace at home.
Express Your Needs
Rather than blowing up because the kids are being noisy during a work meeting or your spouse isn't helping to make dinner, take the time to be extra clear about what you need during this time. "From 9:00 a.m. to noon, everyone has to keep the noise level down" or "Honey, would you please take charge of dinner three nights a week?" are clear statements of what you need and an excellent way to encourage cooperation among family members. Also be sure to talk with your loved ones about what they need during this time.
Focus on the Problem
When disagreements pop up, it's important to focus on the problem rather than judging each other and offering unwanted advice. Conflict can be quickly de-escalated when you acknowledge another person's feelings and ask how you can help. By collaborating together on a solution, stress decreases and everyone feels relief.
Look Through a Different Lens
The next time a disagreement happens, switch roles and try to understand where the other person is coming from. To communicate this, rephrase what your loved one is saying: "So what you are saying is …" Ask why they feel the way they do, and imagine how you would feel if you were in the same position. Perhaps your spouse doesn't want to get pizza for dinner because they feel uncertain about their work situation. Recognizing that offenses are not personal can expand our perspective and make it easier to get along.
Get Support at Sound Mind Therapy
Sound Mind Therapy is here to empower you to look at life's challenges from a different perspective! To schedule an appointment for family counseling or other counseling services, call (314) 499-9144 or complete our online appointment request form. We serve residents of Chesterfield, Kirkwood, Town and Country and other St. Louis suburbs.