It's normal to feel sad or blue at times; this is a normal reaction to life's ups and downs. But if you are feeling overwhelmed by a sense of despair and hopelessness that doesn't seem to end, you may be dealing with depression.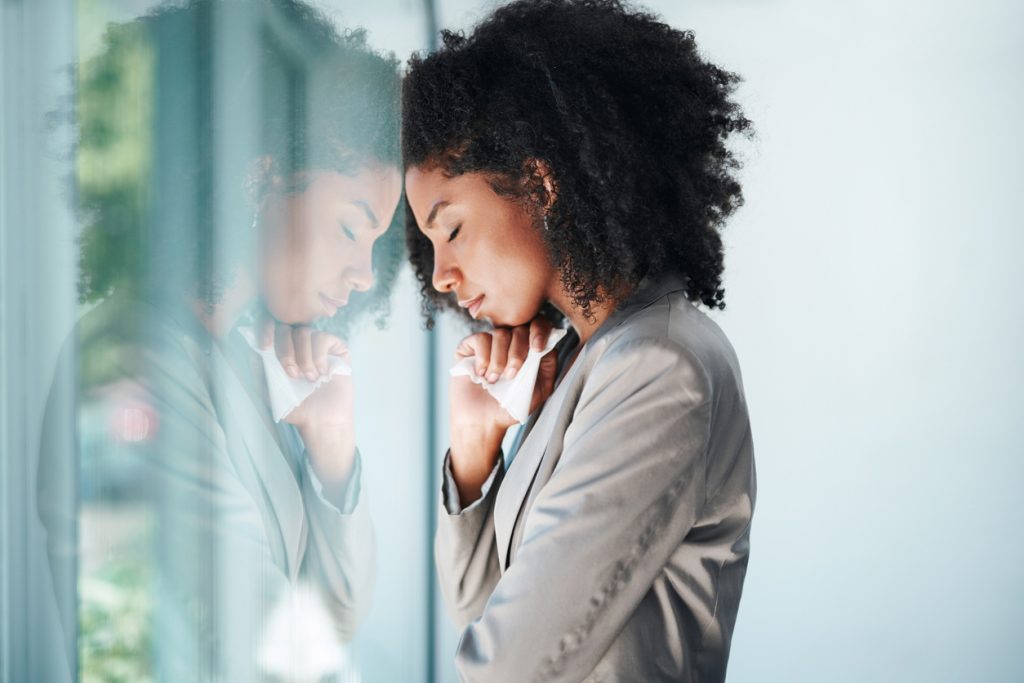 Depression is a serious mental health condition that causes ongoing symptoms of sadness, loss of interest and fatigue. It can negatively impact your relationships, career and sleep patterns. Depression is a real disease and you can't just "snap out of" it.
So what symptoms should you look for to know if you or a loved one are experiencing depression? Here are the most common symptoms to check for:
Persistent sadness
Feelings of helplessness or hopelessness
Loss of interest in activities you used to enjoy
Irritability & anger
Increased or decreased appetite
Sleeping too much or difficulty sleeping
Fatigue/lack of energy
Difficulty concentrating
Low self-esteem or feelings of guilt
Thoughts of death or suicide
Help for Depression
There are many effective treatments for depression, usually involving a combination of individual counseling and medication. If you are experiencing symptoms of depression, a licensed therapist can help you make a treatment plan to manage the condition. There are also many actions you can take to lift your mood, including exercise; avoiding drugs, alcohol and caffeine; participating in a hobby; and spending time with loved ones. If you are experiencing thoughts of self-harm, seek help immediately.
Get Support at Sound Mind Therapy
At Sound Mind Therapy, we challenge the stigma of seeking help by offering therapy through a Supporting, Educating and Empowering model to "SEE" life from a different perspective. Our therapists are here to support you as you navigate life's challenges. To schedule an appointment for individual counseling, call our office at (314) 219-5333 or contact us online. We serve residents of Creve Coeur, Maryland Heights, Chesterfield, Florissant and many other St. Louis suburbs.