Before you can soar, you must pull your arrow back, think about where you want to shoot and then AIM for what you want. Resilience is like this. You need to think through your reaction to each situation, and oftentimes you notice that you are having the exact reaction regardless of the situation. It's the meaning you give to the situation. Resilience is more than bouncing back. Resilience is bouncing forward. Tools that help achieve resilience include mindfulness: Focusing on your awareness of the present moment while calmly acknowledging and accepting your thoughts, feelings and bodily sensations. Identify what is holding you back, recognize where you give up power and be mindful of where you are going.
From the heart,
Presented by Susie Berg, LPC
Written by Pam Wilson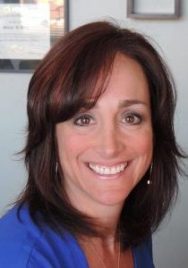 Susie Berg is co-founder of Sound Mind Café and a Licensed Professional Counselor (LPC). She works with children, adolescents, adults, couples and families. She received her M.Ed in Counseling from the University of Missouri-St Louis and worked at St Anthony's Hospital (Hyland Behavioral Health) as a clinical inpatient and intensive outpatient therapist. Susie works with individuals dealing with all types of issues such as stress, anxiety, depression, self-esteem, relationships, transitions, marriage, anger, fear, etc. She has trained in DBT, CBT, Domestic Violence, Spirituality, Eating Disorders, Bereavement, Women's Issues, Marriage and Family, Career Counseling and Individual and Group Counseling and is a member of the American Counseling Association and Phi Kappa Phi Honor Society.