Researchers have revealed the reason rejection hurts so acutely: the same areas of the brain that clue us in to physical pain are activated by feelings of rejection. In other words, rejection hurts because it mimics physical pain!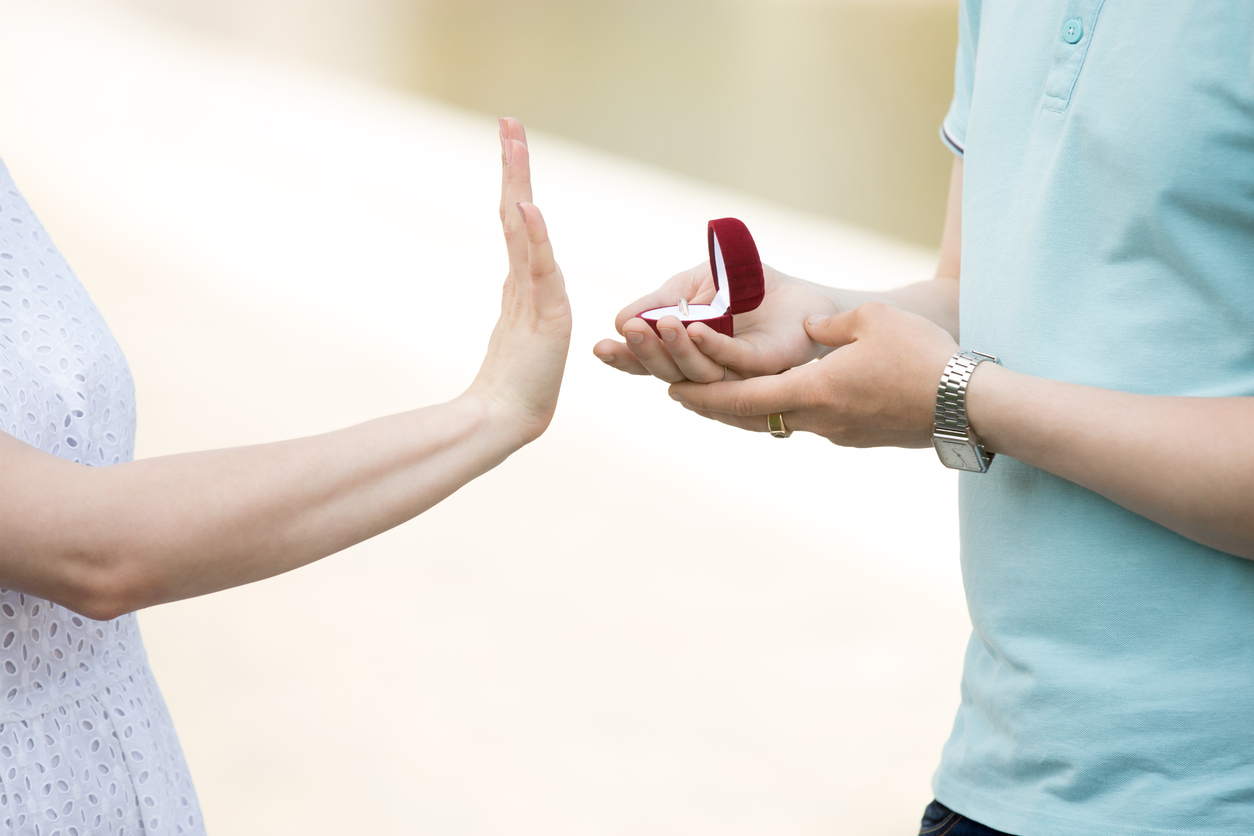 Everyone gets rejected, but not everyone responds well to (and recovers from) the psychological pain. Don't let rejection affect your feelings of value and self-worth. Here are some steps you can take to soothe the pain that rejection brings while speeding your recovery.
Avoid self-criticism. Self-criticism is a common reaction to rejection. You think of all the faults and failures that might have caused it, and maybe even convince yourself that you somehow deserved to be rejected. By taking hits to your own self-esteem, the psychological pain becomes even more intense and delays recovery.
Restore confidence. Rather than focusing on a host of reasons why you were to blame for rejection, make an effort to build yourself back up. Write down a list of all the positive qualities you have and remind yourself of all you have to offer. It can also be helpful to reframe rejection with a positive outcome, such as the job you didn't get saved you from a position that wasn't the right fit or the lukewarm girlfriend who dumped you makes you available for a better relationship.
Surround yourself with positive. While it's natural to feel the sting of rejection for a bit, it's not good to withdraw from life to dwell on the setback. Instead, surround yourself with friends, family and colleagues who will comfort you, lift you up and help you feel valued when rejection rears its ugly head.
Learn from the mistake. While avoiding self-criticism, a confident person is willing to step back and learn from what happened. While a bad date is not your fault, perhaps you should stop allowing the same friends to play matchmaker for you. If you are repeatedly rejected for jobs, perhaps this is a good time to beef up your interview skills.
Get back on the horse. A common reaction to rejection is to avoid future experiences that could subject you to the same pain. You might avoid job interviews, dating, social events or anything that has the potential to end in rejection. Fight this impulse! Avoiding situations only leads to more fear, so regroup, refocus and try again.
Although recovering from rejection doesn't always happen quickly, engaging in positive, proactive activities will promote quicker restoration of your confidence and well-being.
Innovative Counseling From the Heart
Do you need assistance recovering from rejection? An experienced therapist at Sound Mind Therapy is ready to support, educate and empower you! To schedule an individual counseling appointment, call our office in Creve Coeur at (314) 499-9144 or complete our online appointment request. We serve residents of Chesterfield, St. Charles and other St. Louis suburbs.