While Valentine's Day is a much-touted opportunity to celebrate our love for those we care about, it shouldn't be the only time we demonstrate love to family and friends. Regardless of whether we are currently single, in a troubled relationship or happily partnered, we all want love. It feels good to experience the connectedness of a relationship and show our love to others. Countless songs, stories and poems proclaim the power of love. Religions stress the importance of love. Science is discovering the healing properties of love.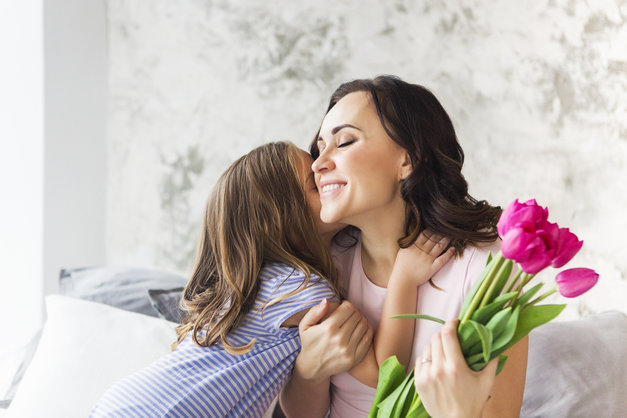 With so many benefits, it's beneficial to make an effort to spread expressions of love throughout the year, rather than just one day per year. Here's how!
Who Needs to Be Reminded of Your Love?
Your spouse or significant other. Regardless of how long you've been together, think back to when you first met your spouse. You began by exploring his or her personality, likes and dislikes. Now, why not consider one thing each day that you appreciate about your sweetheart? Make an effort to show your love in small but thoughtful ways, going out of your way to show you care. Spontaneous affection without any expectation of something in return is a priceless gift.

Your children. Find something new to praise about your child(ren) each day. Strive to minimize guilt and criticism while being generous with love and affection. The gift of time is a precious way to demonstrate your love; take the opportunity to routinely give your child your complete attention when you are together. While you may not be able to spend a large quantity of time with your children, you can make the time you do share of great quality.

Yourself. Many of us tend to believe that the only way to love ourselves is by treating ourselves to something unhealthy or expensive. However, there are many other ways to care for ourselves. For example, think of something you like about yourself every day, replace unkind thoughts about yourself with loving thoughts, forgive yourself, smile at yourself in the mirror and take a few minutes to do something you enjoy each day.
Improve Your Relationships With Sound Mind Therapy
We hope you will use some of these ideas to warm your heart this month and throughout the year! If you would like to work on improving your current relationship with your partner, contact Sound Mind Therapy and learn more about couples counseling. We also offer expert individual and family counseling services. Call us today at (314) 499-9144 or complete our online form to get started. We serve residents of St. Louis, St. Charles and surrounding areas.