Betsy Farrar
Betsy Farrar has a passion for working collaboratively with clients as they process, heal, and transform their lives. Influenced by years of experience as an artist and yoga/mindfulness instructor, Betsy utilizes a holistic trauma informed approach to support her clients as they examine their stories and obstacles that continue to trip them up.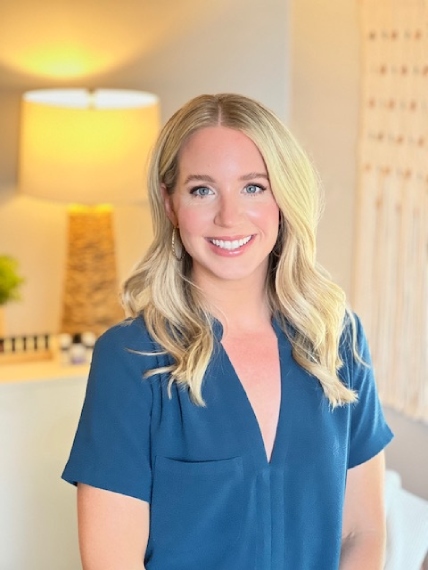 She believes everyone has the potential to respond to situations instead of reacting, but first they must learn to settle into stillness and ground themselves in ways that connect to their mind, body, and spirit. She says this offers an opportunity to disrupt old patterns that no longer serve them, which creates more space, acceptance, and peace even in the most stressful of circumstances.
Betsy works with adolescents and adults on a variety of issues including but not limited to anxiety, stress, depression, self-esteem, relationship issues, life transitions, divorce, grief, trauma, and emotional regulation.
She earned a MA in Clinical Mental Health Counseling from Lindenwood University and she is currently working under the supervision of Susie Berg, M.Ed., LPC, NCC (License Number 2011016750).
Betsy Farrar's fees per 50-minute session:
Individual session $125 (first session suggested time is 2 hours, $250)
Group session of 2 or more $150 (suggested time 90 minutes $225)
Register as a new client